Welcome to our in-depth analysis of PLD Space, originally published January 9th 2023, most recently updated in August 2023. Make sure to check out our mission statement and why we do what we do. Look at our New Space guide if you want explanations of terms and concepts used in our research. And follow us on Twitter for updates.
PLD Space – Spain's rollercoaster NewSpace company
PLD Space is a Spanish NewSpace company building the MIURA rockets. Before we continue you should know: This company is an absolute rollercoaster.
PLD hasn't launched a single (research) rocket in their first 12 years of existence, yet it produced over 5,000 tweets, hours of PR footage, hired a Chinook helicopter for stunt-like drop-tests and convinced more than a dozen institutions into giving them millions and millions of Euros. It uses a calculatory launch price of 8 million for a 100 kg suborbital rocket to assess the book value of its assets. The team size has exploded, imploded, and exploded again, finally quadrupling in 2022, while Glassdoor reviewers scold management and experienced engineers can expect to earn around EUR 25,000 before taxes a year.
This is an absolute prime example of a Spanish telenovela (…yes, we know telenovelas are Latin American..) in real life: Entertaining, generally over the top and with not much substance. But it's certainly fun to watch. Without further ado: PLD Space.
What you should know about PLD Space
📰 For space enthusiasts
Developing the MIURA 1 suborbital research rocket with payload of 100 kg
TEPREL-1B KeroLOX engine with 30 kN of thrust at sea-level
Planned recovery of first stage
Maiden launch MIURA 1 planned in 2023 from Spain
Pricing per launch of EUR 8 million (EUR 80,000 per kg); Pricing of MIURA 5 at EUR 20.000 kg
Planned two-stage MIURA 5 orbital rocket with 450 kg of payload and recoverable first stage
💰 For VCs and industry experts
Founded in 2011 with Seed, Series A and Series B rounds, totalling EUR 25 million in cash funding, further EUR 20 million through grants, debt and subordinated debt
Investors include Spanish government, banks, corporates, economic interest groups and private individuals
Further funding requirements for MIURA 5 of roughly EUR 20 – 40 million with earliest possible launch in 2025
👨‍💻 For potential employees
Spain's largest NewSpace company with currently over 100 employees based in Elche
Large company restructuring in 2021/2022 with positive uptick in Glassdoor reviews
Job ads with salaries of around EUR 25,000 – EUR 35,000 for engineers, EUR 15,000 – EUR 20,000 for business can be found
Spanish knowledge required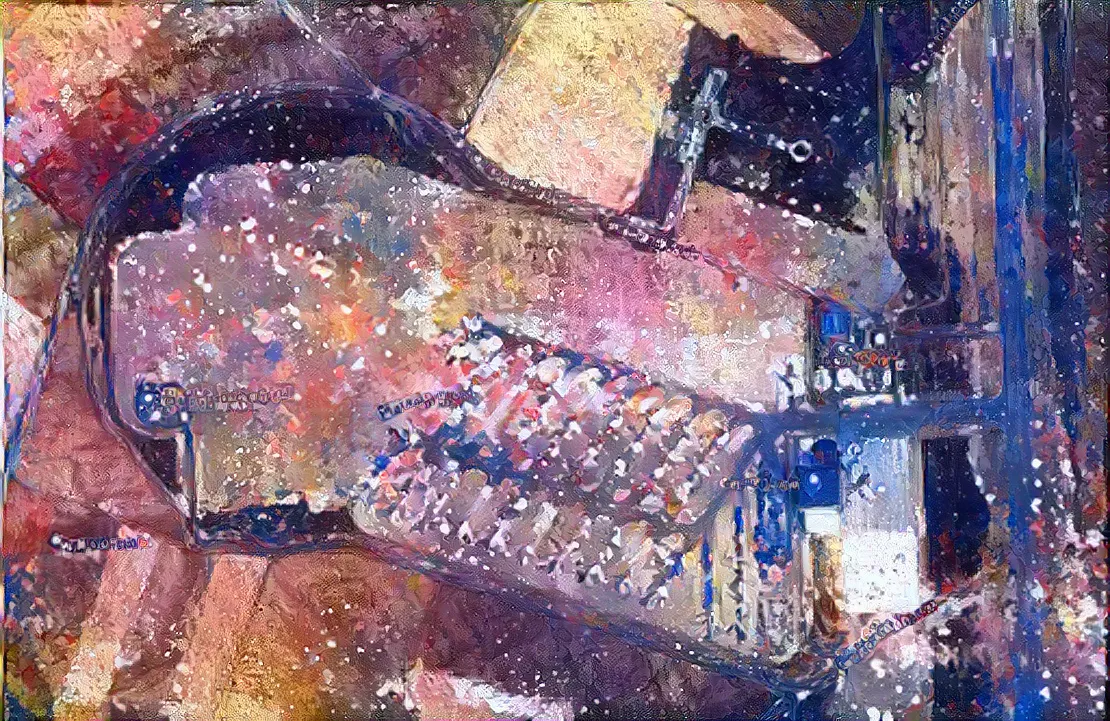 PLD Space: Rocket Engineering Made in Spain
PLD Space was established in 2011 by two founders with the goal of providing the first commercial launch services for Spain, from Spain. PLD Space (officially "Payload Aerospace, S.L.") is a special case for a NewSpace company. Not only are they developing a commercial rocket, they are also one of the few companies working on reusability and recovery of the first stage. This makes PLD the first company to embrace usability right from the start of the development.
Having said that, it is important to put PLD into context first. The company has raised roughly EUR 25 million cash equity in funding, it has built a commercial test site from scratch and it could launch from Spanish soil. However, the rocket Miura 1 has been in development for over 12 years and it is not an orbital rocket. It will only be able to carry a payload of 100 kg to suborbital heights without orbit insertion (more simply: everything they launch will fall back to earth. This is not really "spaceflight", it's having a glimpse at space.)
PLD's planned orbital rocket, the Miura 5, has a payload of 450 kg and the earliest launch date is set to be 2024 according to the company.
PLD Space – A closer look at Payload Aerospace's interesting history
Founding and early years (2011 – 2014)
PLD Space was founded in September 2011 by Raúl Torres and Raúl Verdú to develop launch services and industrial aerospace rockets. The company is based in a smaller city named Elche, in the south-eastern part of Spain. The founders wanted to build two rockets, the Arion 1 and Arion 2 rockets, which are still the basis for the current versions, the MIURA. In 2019, the founders had to rename their rockets because of their similarity to the "Ariane" rockets by ArianeSpace.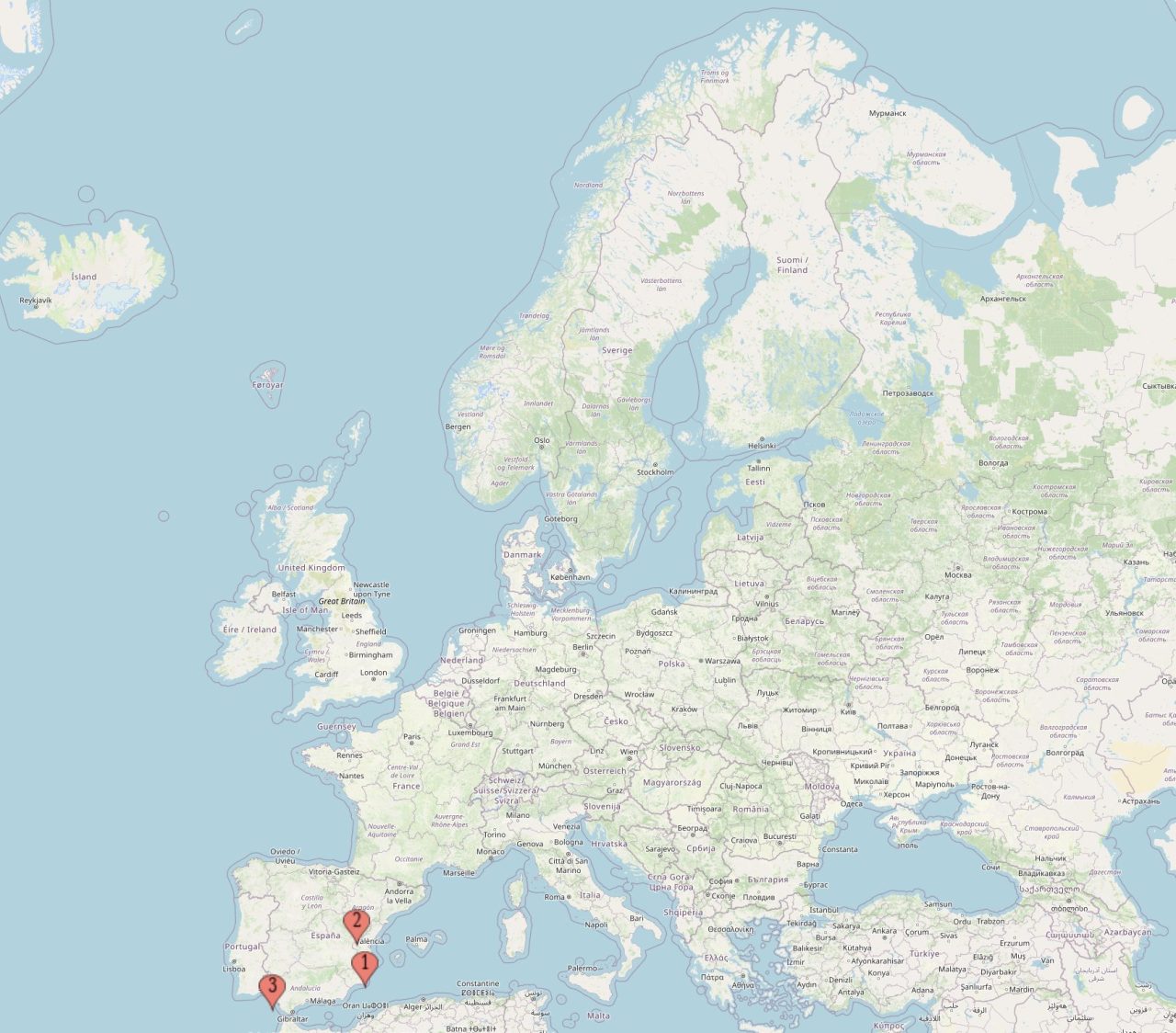 The first major milestones were hit early. In June 2013, the team received one million Euros in public money from IVF (Institut Valencià de Finances – Valencian Finance Institute), CDTI (Centro para el Desarrollo Tecnológico Industrial – Center for the Development of Industrial Technology), from the Spanish government and through convertible debt from Caixa Bank. They used the money to start developing their rocket propulsion systems starting with a small test stand at Teruel airport.
Generating first results and hype through marketing and PR (2015 – 2016)
Right from the start, development was progressing quickly. The team's Marketing and PR game were also on point, as you can see in the video below from 2015, as well as dozens of other videos from the company.
Financial support improved through a EUR 334,000 grant from the European Commission through DLR's SMILE program in December 2015, another EUR 1,560,000 in grants from the Spanish government for the TEPREL program (Tecnología Española de Propulsión Reutilizable Espacial para Lanzadores – Spanish Reusable Space Propulsion Technology for Launchers) and finally EUR 833,000 from the ESA's LPSR in November 2016.
The plans in 2015 and 2016 under which the funds were raised were clear:
New office, testing, infrastructure and launch sites (2017 – 2018)
At this point in time, the company was still operating with a team of less than 10, up until they closed their biggest funding round to date, the Series A. They secured EUR 6.7 million mostly through asset development support in January 2017, and a further EUR 9 million in cash in November 2018 from institutional investors such as GMV, the aeronautical company Aciturri and the Spanish investment fund JME Venture Capital.
With new funds secured and engine development seemingly going well, PLD Space moved into its new office in Elche Parque Industrial and began scaling operations. PLD also secured a further EUR 2 million from the European Commission.
In August 2018, PLD Space signed a 25-year agreement with the Teruel Airport Consortium to develop and use a 13,337 square meter space at the airport to test rocket technology. PLD Space would also invest EUR 1 million in infrastructure, including a control room, offices, access paths, a rocket engine maintenance hangar, and a test bench for the MIURA 1 (previously Arion 1) rocket.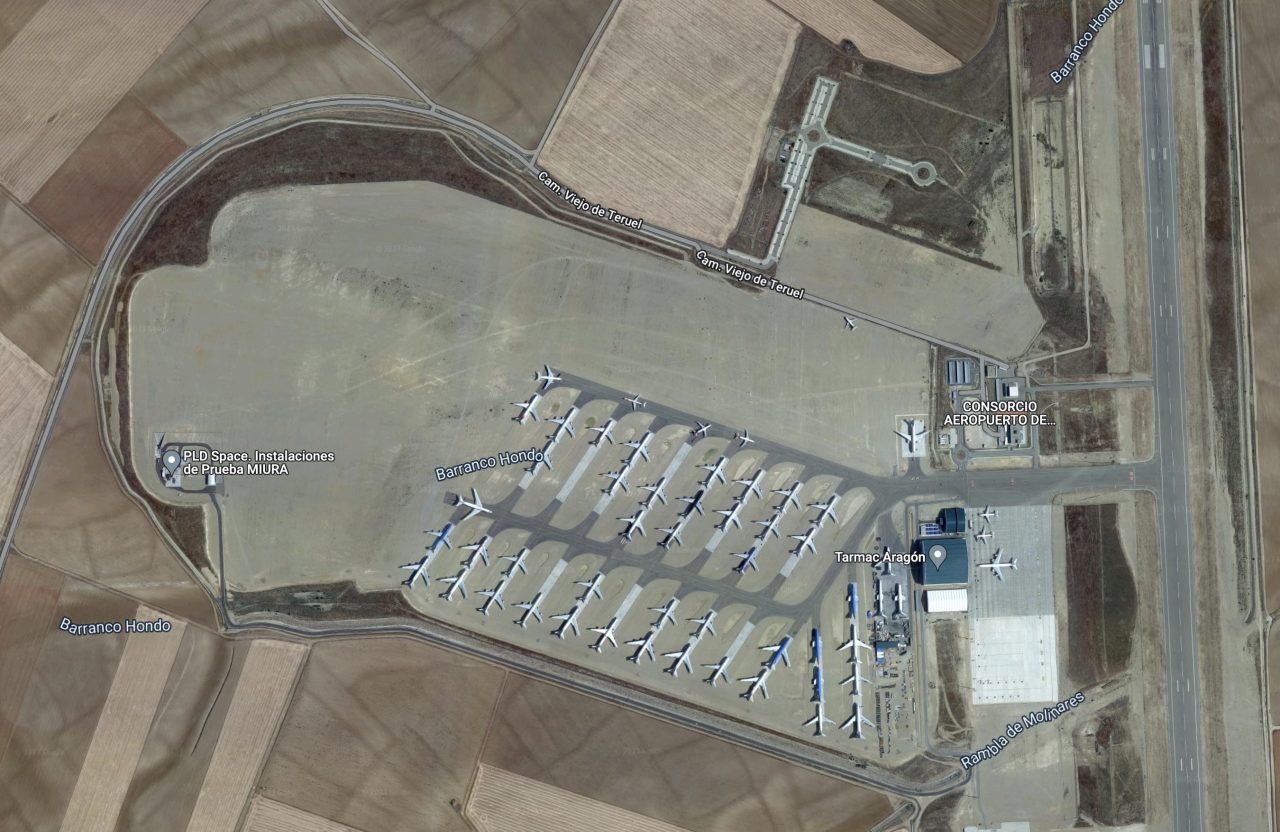 In November of the same year, PLD Space reached an agreement with the Instituto Nacional de Técnica Aeroespacial (INTA) to launch the MIURA 1 from El Arenosillo, a launch facility on the southwest coast of Spain.
Engine failure and mass exodus at the company (2019 – 2020)
2019 seemingly started strong for PLD. The team went from 10 employees in 2017 to 47 at the end of 2018. Finances looked stable, a brand new test site was finished and they began to sign commercial launch contracts with governmental (German Center of Applied Space Technology and Microgravity (ZARM)) and commercial (TelespazioVEGAD) providers for launches at the end of 2019.
But behind the scenes, things weren't going so well. Growth was stagnating, even with dozens of open positions. The company kept postponing the launch of the Miura 1 with no clarifications. They rented a Chinook in April 2019 for their recovery drop test while their Twitter remained highly active and PR video after PR video after PR video was released. It seemed the management knew that the rocket was not ready and tried to postpone the ultimate failure by diverting the attention.
Then they finally tested their engine in October 2019 and and it blew up. A "series of test firing anomalies" set back PLD and delayed their launch again. The issues were more deep-set than was announced, and "due to certain engine problems detected during the year and problems with delays in the manufacture of the structure generated by the supplier to which it had been delegated", any sort of launch was postponed indefinitely.
It took them around 5 months to figure out the issue, around 2 weeks before Covid hit Europe.
In these months, dozens of employees quit, including high ranking engineers such as the CTO and the Head of Propulsion. The team size went down by 30 to 40% and the careers-page at PLD was disabled. The future of PLD was very uncertain and time was running out.
Recovery and …maybe a launch? (2021 – today)
What looked to be a dead-end somehow didn't deter the founders, the funders or the Spanish government. PLD pulled through and received a 2 million Euro loan in 2020 and a 450,000 Euro government grant in December 2020. They used the time and intermediate financing to secure their biggest funding round to date, their Series B with total funding of 13,660,000 Euro in cash equity, 2,134,000 through "tax credit monetization operations", a subordinated loan of 1,975,000 Euros from the government and more funding from the ESA, the EC and CDTI for a total of 716,000 Euros.
In terms of development, a launch of the MIURA 1 was set for 2022 and then again postponed to (January, May, June, September) 2023. The company is currently developing both vehicles simultaneously, and spends research and engineering hours on the recovery of the highly conceptual MIURA 5 – of which both engines still have to be developed pretty much from scratch.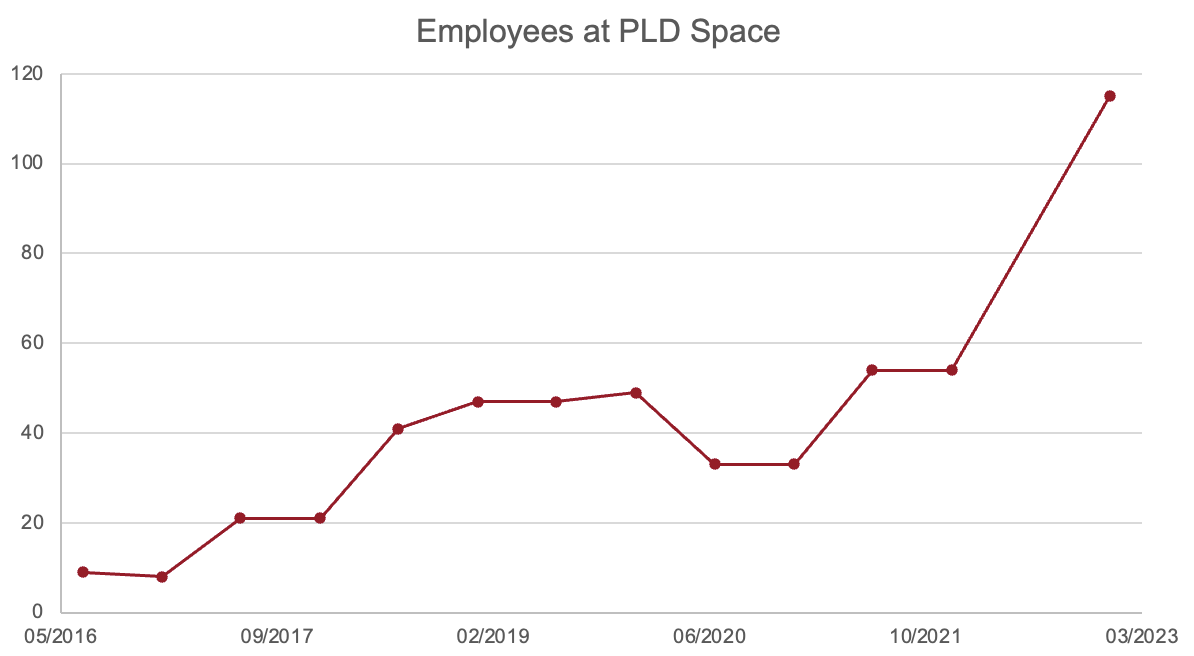 Meanwhile, hiring has gone off like a rocket, with employee count already over 115 – almost 4 times as many as they had at the end of 2020. The trajectory of the hiring has been levelling out, with 40 employees hired in the first half of 2022, and just 15 in the second half. At the same time, around 20% of the company left in 2022, which would indicate a rather high turnover.
The biggest achievement so far was the successful static fire test of the MIURA 1 in Sepember 2022, followed by the announcement of their maiden flight in January 2023 (*now actually March 2023 (**now actually June 2023 (**now actually September 2023)))):
PLD Space's Rockets: MIURA 1 and MIURA 5
The MIURA 1 is a single stage suborbital research rocket (or "sounding rocket") with a maximum payload capacity of 4×25 kg and potential microgravity of up to 4 minutes. The regeneratively cooled TEPREL-1B engine is powered by KeroLOX (Kerosene and Liquid Oxygen) and produces 30kN of thrust at sea-level. The MIURA 1 is designed to be recoverable at sea, though it is unclear whether it will be reusable.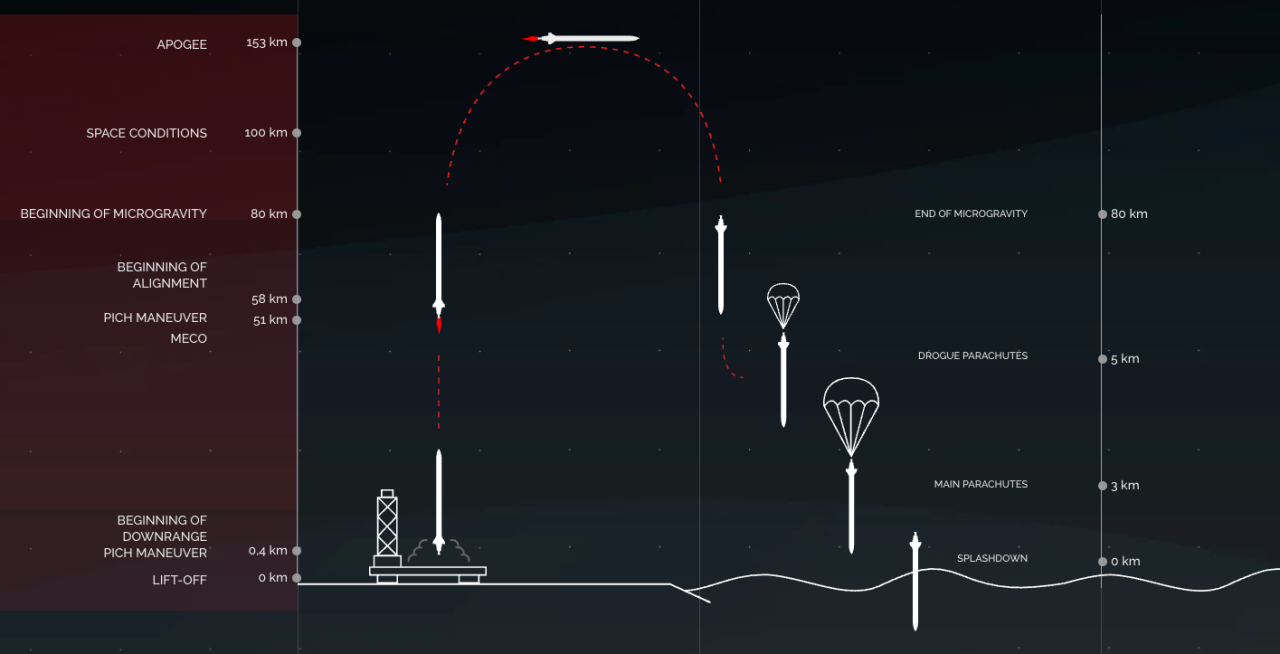 The MIURA 5 is a two-stage orbital rocket with a maximum payload capacity of 450kg. The rocket is driven by 5 TEPREL engines with an individual sea-level thrust of 105 kN, 3 times as powerful as the TEPREL-B from the MIURA 1. The second stage is driven by a 45 kN vacuum engine.
Going with this, the concept of the MIURA 5 is a highly advanced rocket that uses two different and new engines. Both the sea-level and the vacuum-engines are two distinct engines with different sizes and propellant flow rates from the MIURA 1. It also seems to use a gas generator cycle. These are not simply variations of the same engine optimized for different conditions, so going from a successful launch of the MIURA 1 to a launch of the MIURA 5 are stil several huge milestones.
Cost of a launch: More than 3x the market price
Throughout the history, PLD has been relatively quiet about launch prices for its vehicles. Considering its massive reliance on PR and Marketing in its overall business strategy, this seems somewhat surprising. There are a few public announcements though, and in 2019 they claimed that for their MIURA 1 launch they were targeting roughly EUR 6 million in costs per launch. This comes around to EUR 60,000 per kilogram of suborbital payload.
In the same report, the MIURA 5 (back then still Arion 2) is targeted to have a pricepoint of $ 38,000 per kg with a payload of 83 kilogram to sun synchronous orbit (SSO) projected for a 2021 launch. This is, of course, way off and considering the company's track record, probably overly optimistic. We will nevertheless assume the price of EUR 40,000 per kilogram of orbital payload.
Now, going by the official, signed and notarized publication, which is their annual report 2020 and 2021, the company claims that a single MIURA 1 launch is worth 8 million (which they also use to assess the value of its assets internally). This leaves a pricepoint of EUR 80,000 per kilogram of suborbital payload, a number that seems unrealistic. In their newest annual report 2022, the company set the price of MIURA 1 to 0 Euros. The MIURA 5 launches – now the first one projected in 2025 – is estimated to bring in revenues of 8.5 million Euros per launch – which comes out to around 20.000 EUR per kg of mass.
A comparative overview of hypothetical (PLD) and real (Sounding Rockets, ArianeSpace, SpaceX) prices for orbital and suborbital launches:
| Source | Vehicle | Height | Price per KG | Market proven |
| --- | --- | --- | --- | --- |
| PLD Space | PLD MIURA 1 | <150 km, suborbital | EUR 60,000 | No |
| PLD Space 2019 | PLD MIURA 5 | >150 km, orbital | EUR 40,000 | No |
| PLD Space 2022 | PLD MIURA 5 | >150 km, orbital | EUR 20.000 | No |
| PLD Space, Annual Report 2021 | PLD MIURA 1 | <150km, suborbital | EUR 80,000 | No |
| FAA | Ariane Vega | >150km, orbital | EUR 20,000 | Yes |
| FAA | SpaceX Falcon9 | >150km, orbital | EUR 4,000 | Yes |
| Space Review | Sounding Rockets | <150 km, suborbital | EUR 5,000 – EUR 20,000 | Yes |
Overview of launch prices from PLD and competitors.
Since there are no signed contracts or valid launches, we assume that there is no actual pricing model for their business, as a suborbital launch is something that is frequently done by companies and spaceport providers. There have been a few business plans in older pitch decks, however none of those have come true. Here are the slides and projections from 2018: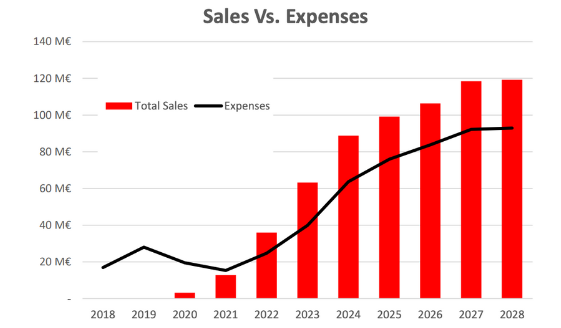 Funding and Financials: Another Journey
PLD has gone from a small space startup founded by two engineers out of university to a company with the corporate structure of a bailed-out conglomerate (apart from the revenue). Investors include banks, the Spanish government, private individuals, "economic interest groups" (AIE – Agrupación de Interés Económico) and industry players. The board is made up of 10 directors. The company has three different share classes, 12 million in debt and had a revenue of 1,660 Euros in 2021 (though they did sell 700.000 euros worth of services to the Spanish Space Agency in 2022).
The value of the assets is heavily tied to the hypothetical launch prices for the MIURA 1 and MIURA 5. In their annual reports 2020 and 2021, the management claims the MIURA 1 has an 8,000,000 Euro launch price per suborbital launch – which comes down to EUR 80,000 per kilogram for a suborbital flight, or more than 5 times what European NewSpace competitors charge for orbital flights. In their 2022, the numbers were absent – yet the valuations remained.
It also assumes monetization of the MIURA 5, a rocket that is not even built yet and is supposed to reach commercialization in less than 24 months – after trying to develop a rocket with 1/10th the thrust for 12 years.

In terms of funding history, the company has done three rounds, a Seed round of around a million Euro in 2013, a Series A for roughly EUR 9,5 million in cash and a Series B for another roughly EUR 16 million in cash. The Series A included an asset-deal from GMV that was mostly written off in 2019, once it was clear the MIURA 1 wasn't going to launch. PLD was forced to pay EUR 4 million to "a shareholder who was developing the avionics" (most likely GMV, as announced in 2018) for their failure to launch, which it decided to do in 2021 while putting the losses in the previous annual accounts in 2019 and 2020.

Though very small and highly risky, it is interesting to note that PLD keeps receiving loans and credit lines from banks and the government. It now has over 12 million in loans on the balance sheet against 24 million in equity. Of these, 8 million have to be paid back until 2026.
The Series B included subordinated loans by the IVF and an "Economic Interest Groups" (AIE), which are tax-beneficial investment vehicles that PLD has been making use of since 2020 ("financing disbursements from private resources through tax credit monetization operations amounting to 2,134,000 Euros".)
The funding required for the MIURA 5 according to PLD has gone from a projected 25 million Euros in 2016 to 45 million Euros in 2018, 60 million Euros in 2020 and 70 million Euros in 2021.

The most recent funding round, the Series C, was a private round of EUR 14.3 million plus a crowdfunding round that targeted retail investors through an offering on SEGO Finance, a Spanish crowdfunding platform. This hail mary aimed at private individuals who, I would assume, have not heard the story I just told, but relied on the publications of PLD as the "future of Spanish and European space", raised another EUR 3.2 million, to begin development of the MIURA 5.
Considering the history of the company and the fact that there has been almost no development of the MIURA 5 engines to date, PLD will still require significant funding in the next years in the amount of at least EUR 20 to 40 million Euros.
Overview of Funding Rounds, Valuation and Shareholders
The company was founded in September 2011, has closed a Seed round, two Series a at EUR 4 and EUR 14 million valuation and the series B with their highest valuation to date, over EUR 42 million.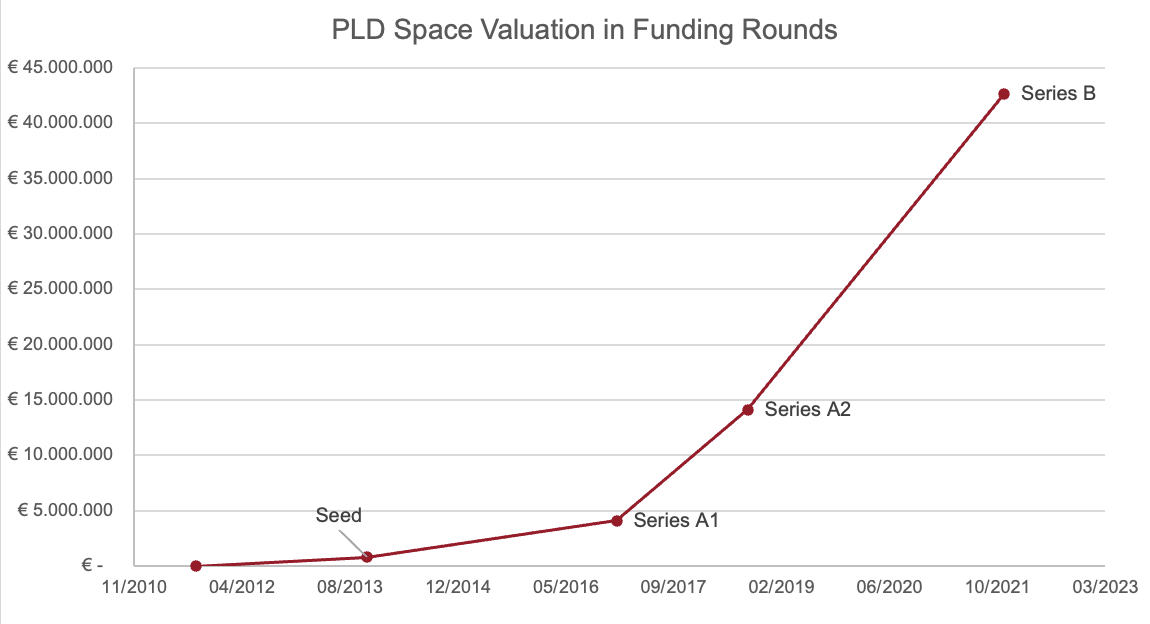 | Year | Ordinary | Shares A | Shares B | Share Price | Valuation |
| --- | --- | --- | --- | --- | --- |
| 02/2023 | | | | * | EUR 60,000,000 |
| 12/2021 | 20,843 | 72,939 | 42,688 | EUR 320 | EUR 42,670,400 |
| 12/2021 | 20,843 | 72,939 | 41,374 | EUR 320 | |
| 02/2021 | 20,843 | 72,939 | 17,789 | EUR 320 | |
| 09/2018 | 20,843 | 72,939 | | EUR 150,64 | EUR 14,127,320 |
| 06/2018 | 20,843 | 62,783 | | EUR 150,64 | |
| 01/2018 | 20,843 | 16,093 | | EUR 43,49 (Convertible) | |
| 12/2016 | 20,843 | 5,491 | | EUR 117,37 | EUR 4,082,000 |
| 12/2016 | 20,843 | 8,448 | | EUR 117,37 | |
| 11/2016 | 20,843 | | | EUR 155,68 | |
| 11/2013 | 19,598 | | | EUR 37,18 | EUR 775,000 |
| 07/2013 | 16,816 | | | EUR 35,05 | |
| 12/2012 | 9,015 | | | | |
| 09/2011 | 3,000 | | | | |
PLD Space Valuation. Source: PLD Space annual accounts
As of end of 2021, the owners-list of the company included the following shareholders, with their respective positions in 2017 for reference:
| Investor | 2021 | 2017 |
| --- | --- | --- |
| Acitturi Aeronáutica, S.L. | 15,39% | Unkown |
| Acrebing, S.L. | 8,48% | 12% |
| Orbital Investment Vehicle I, S.L. | 9,36% | 16% |
| Invierte Economía Sostenible SICC SME S.A. | 11,48% | Unkown |
| GMV Innovating Solutions, S.L. | Unkown | 12% |
| Caixa Capital Micro, SCR S.A. | 1,58% | Unkown |
| Others (founders, private investors and investors with less than 10% shares) | 53,71% | 60% |
PLD Space Valuation. Source: PLD Space annual accounts
My opinion on PLD Space and why you should keep an eye on them
What I like about Payload Aerospace
The PR: The company has over 5,000 tweets, the founder Torres over 11,800. There are dozens of PR videos and way more unlisted ones (see above). They chartered a Chinook helicopter to drop an empty vessel of a not-yet-developed-rocket from the sky, filmed it and almost hailed it as the second coming of Christ. They've developed their own private test stand on an airport and rented it for 25 years. There's about 14 Spanish flags in every video. They have flight patches (and recovery patches) for things that don't even exist yet. In short: if you're ever in need of some light NewSpace entertainment, PLD is the place to look for. The amount of time they spent on marketing is incredible.
First mover: The infrastructure they set up, the contracts and awareness in Spain is something that could be very helpful for other companies operating from the Iberian Peninsula. Many of the previous leading engineers and high level management of PLD that left in 2020 have gone on to found their own aerospace companies. While PLD hasn't achieved any of the goals set out so far, they've certainly brought awareness to NewSpace for Spain.
What I don't like about Payload Aerospace:
Misrepresentation : I'm really trying to give them the benefit of the doubt, but after targeting private individuals through their crowdfunding, I just hope everyone reads the warning signals of this company. Let me leave you with a quote from their investor prospect, all with proper "conditionals" and "circumstances" for potential "investment gain of up to x8": "[…] a company like PLD Space, once it has demonstrated its technological leadership with the MIURA 1 flight, is expected to multiply its current valuation by a range of x2 – x3. The estimated profitability of this investment for the next 3-5 years is as follows: Total or partial acquisition of partners' stakes in an M&A process or funding round with secondary offerings: between X3 and X5 return on the investment made in this investment round. This event could occur from the MIURA 1 launch (March 2023) up to 2025. Listing on the stock market: approximately X8 return on the investment made in this investment round prior to its potential IPO between 2026 and 2027."
The PR: For the same reasons as above. Anything that is publicized is basically a PR show.
No-fly-zone: There is no realistic scenario in which the MIURA 5 will fly once or twice before 2026, and that would require massive funding and some immaculate engineering that so far has been absent from PLD.
Pricing: Again, without any sort of immaculate engineering epiphanies in the next months, I don't see how PLD Space can become an actual competitive NewSpace member with the prohibitive pricing they have. No matter the scenario, prices have been at least more than double or triple from any competitor. And once you remove "Spanish patriotism" from any sort of purchasing agreement, this isn't a competitive offering.
Things to watch out for
Actual Launches: That's basically it. Let's see if they get to launch the MIURA 1. If successful, I'd expect two or three years of follow-up PR until any sort of MIURA 5 launch comes closer. One has to almost respect the determination brought on by the founders to continue talking their own book.
PLD Space: Jobs and career
The company is based in Elche, Spain. Generally, salaries in Spain are lower than in central or northern Europe, so any applicants should not expected to earn as much as in Germany, France or the UK. Fluent knowledge of Spanish is also required.
The salary ranges that are public and can be gathered from Glassdoor or public job ads from the company generally range from EUR 25,000 to EUR 35,000 for engineers and EUR 15,000 to EUR 25,000 for people in business administration.
In terms of working conditions, the team was basically reset in 2020 when most of the engineering team, including the CTO and the head of propulsion, left the company. Company reviews showed bad working conditions, lack of structure and strategy and low salary. 75% of all 5-star company reviews on Glassdoor came within a single week in May 2022. In the same year, there has been a massive uptick in hiring, with the team almost quadrupling to 115 employees while management announced plans to go as high as "200 employees by end of year 2022" (which they didn't).
Structured company information on PLD Space (Payload Aerospace, S.L.)
| Type | Information |
| --- | --- |
| Official Company Name | Payload Aerospace, S.L. |
| Founded in | September 2011 |
| Management | Raúl Torres, Raúl Verdú |
| Founding Team | Raúl Torres, Raúl Verdú |
| Locations | |
| Headquarter | C. Nicolás Copérnico, 7, 03203 Elche, Alicante, Spain |
| Launch Site | El Arenosillo, 21130 Mazagón, Huelva, Spain |
| Launch Site | Guiana Space Centre, Kourou 97310, French Guiana (tentative) |
| Test site | Teruel Airport, 44396 Teruel, Spain |
| Contact | |
| Instagram | PLD Space Instagram |
| Twitter | PLD Space Twitter |
| LinkedIn | PLD Space LinkedIn |
| Facebook | PLD Space Facebook |
Updates on PLD Space
With our larger update from August 2023, we have included the results from the crowdfunding rounds, the update launch schedules as well as the failures of the MIURA 1. We've also added our "updated" opinion on the company. Most significantly, we've updated the pricing for the MIURA 5 at around EUR 20.000 per kg.
Interested in more space companies? Read our other reviews and analysis