Welcome to our in-depth analysis of SaxaVord Spaceport, originally published January 18th, 2023 and most recently updated May 19th, 2023. Make sure to check out our mission statement and why we do what we do. Look at our New Space guide if you want explanations of terms and concepts used in our research. And follow us on Twitter for updates.
What you should know about SaxaVord Spaceport
📰 For space enthusiasts
Biggest orbital spaceport in Europe (with Andøya, Norway)
3 launch pads, 30 launches per year at up to 1,500 kg of payload per launch (45,000 kg potential max payload per year). (Far) Future capacity up to 40 to 50 launches
Polar and sun-synchronous orbits possible
Ground satellite tracking station on site. Existing airfield on the island for logistics
Construction started in 2022 with sub-orbital and orbital launches expected in 2023/2024
💰 For VCs and industry experts
Privately funded spaceport, main investor Wild Ventures, roughly 30% still held by founders
Cost to initial operation at GBP 25 million, so far having spent GBP 30 million. Total investment amount needed for full operations GBP 100 million
Secured debt facility of GBP 139 million in Q1 2023
Signed launch contracts with several launch providers, including Lockheed Martin, RFA, Skyrora, Latitude and others
👨‍💻 For potential employees
Over 80 employees with strong company vision and stable funding, expected to go to 100 by 2023
Broad spectrum of job, such as launch and safety operations, ground support, sales, commercial and more
Expected salary of £25,000 – £35,000 for business or operations, up to £50,000 for engineering positions (estimated)
SaxaVord Spaceport: The incredible story of UK's biggest rocket launch facility
SaxaVord Spaceport, located in the Shetland Islands all the way in northern Scotland, will be the largest orbital spaceport in the UK and possibly in Europe. Founded in 2017 as one of the primary contenders for the UK's space initiative, SaxaVord is building a massive facility with launch pads for orbital rockets, a satellite tracking station, housing for crew and tourists, and even reviving an old airport.
The SaxaVord Spaceport is, while still in its infancy, as much a story of rejuvenation as it is about a group of determined Scots who stumbled into an infrastructure project that will be the foundation for a future generation of spacefarers.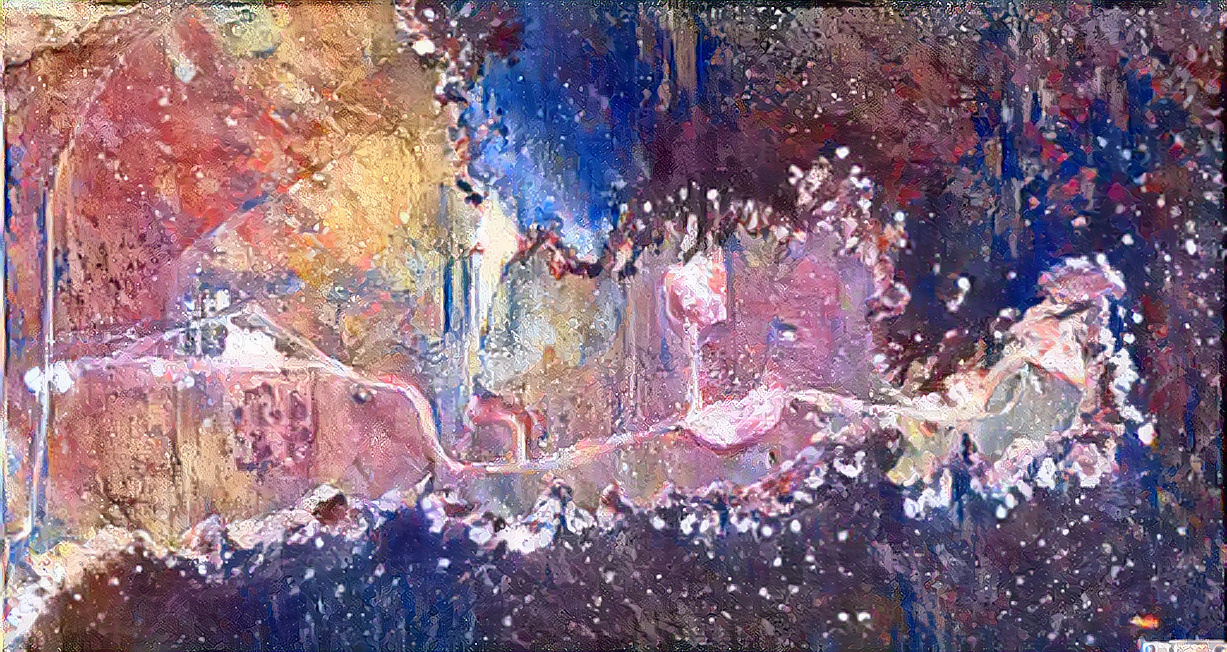 "From the Longship to the Spaceship": Economic decline in the Shetland Islands
The SaxaVord Spaceport – officially the Shetland Space Centre Ltd. – is based on the island of Unst, the northernmost island in the Shetlands. With a history dating back to the Vikings, coming over on Longships to the Scottish islands, Unst has been a popular place for military, naval and fishing operations until the end of the 20th century.
The closing of the local Baltasound Airport in 1996 and the shutting down of the RAF Saxa Vord radar station in 2006 led to economic decline and a loss of hundreds of jobs in the region over the last two decades. The population on the island has dwindled almost 50% in the last three decades, down to a mere 700.
Frank Strang, an RAF veteran and local from Sutherland in the Highlands, was doing his part to keep his businesses and the economy on the island going. The father of two and trained physical education teacher, who was forced to leave the RAF after breaking his back parachuting, was running several successful businesses in Unst over the last decades. After RAF Saxa Vord's closure, he purchased the domestic facilities of the RAF site and turned them into the Saxa Vord Resort, a holiday resort for tourists visiting the Shetlands. With the goal of regenerating the old military facilities on the island, times were tough, and his companies were facing difficult economic circumstances.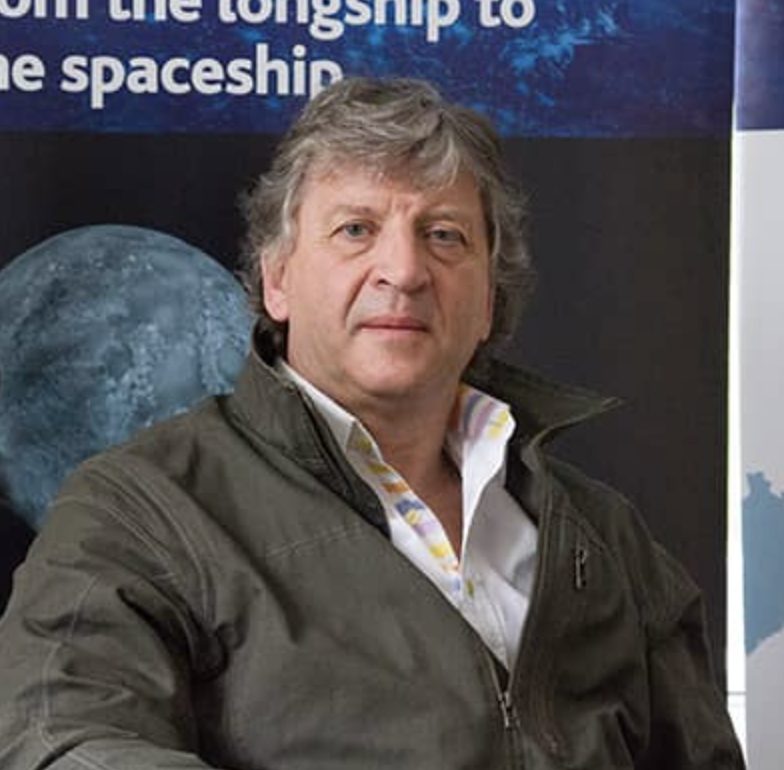 "Did you know Shetland is the best location for rocket launches?" (2017 – 2018)
Enter the UK Space Agency (UKSA). In 2017, the UKSA held a competition to stimulate interest in a launch on Scottish soil through the pathfinder program. Informing landowners and businessman throughout the country of the idea, both Strang and the space agency soon realized that Shetland was, in fact, the best place in the UK to launch rockets. Remote geography, existing infrastructure and low population meant the Shetlands scored high in each regard. Seeing the opportunity, Strang invited government officials, industry experts and public members to a Space Symposium to show them the potential of a Shetland islands launch site.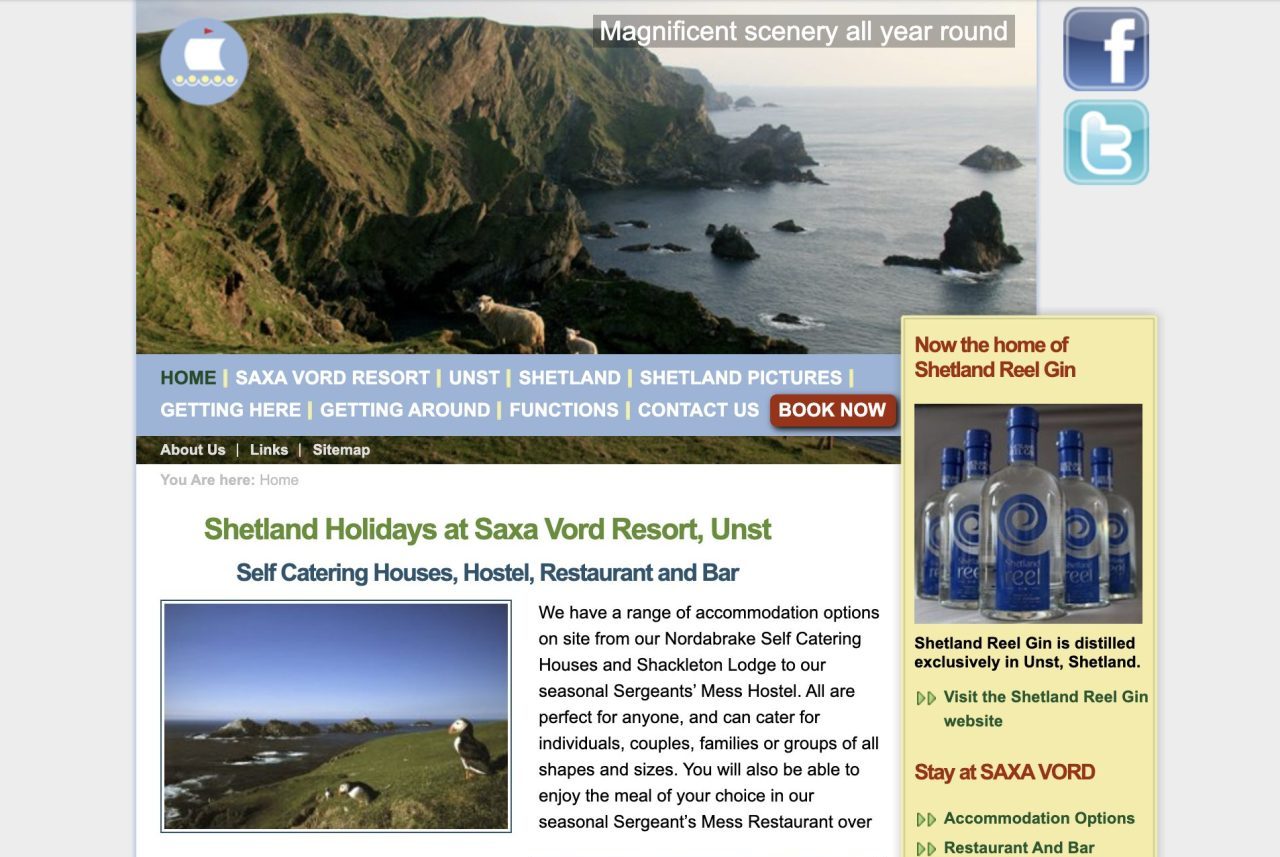 It must have been later in the year 2017 when Strang got a call from ArianeGroup's Olivier Reuther: "We should meet up." After a 3-day visit from Reuther, both ArianeGroup and Shetland Space Centre decided to work closely together, picking a potential launch site, designing the spaceport and analyzing infrastructure. The public announcement of their cooperation lead to interest from other aerospace companies, including Lockheed Martin, one of the world's largest defense and aerospace conglomerates.
Building a team: Hard work and uncertainty (2018 – 2019)
The team at this point in early 2018 consisted of only 4 employees. Needing all sorts of expertise for what potentially lay ahead, Strang appointed a team of 8 directors: The core team, made up of himself, Scott Hammond, an RAF veteran and trained pilot as his right hand man and deputy CEO, and his wife Debbie Strang and Bill Gibb, who both ran several smaller businesses on the island, as COO and CFO respectively. They would be supported by Christopher Philipps, a finance guru and now chair-man, vice-chair Brian Wilson, a former government minister, non-executive director Todd Ruppert, another finance geek with 40 years of experience and Tavish Scott, a member of parliament whose father owns the land the spaceport is being built on.
| Officer | Position | Age (as of 2023) |
| --- | --- | --- |
| Frank Strang | CEO | 64 years |
| Deborah Strang | COO | 57 years |
| Scott Hammond | Deputy CEO | 59 years |
| William Gibb | CFO | 63 years |
| Christopher Philipps | Chairman | 72 years |
| Brian Wilson | Vice-Chairman | 74 years |
| Tavish Scott | Non-executive director | 56 years |
| Robert Ruppert | Non-executive director | 63 years |
The officers of the Shetland Space Centre in 2018
Together, with an average age of 60, they combined a broad set of skills and experience – aviation, defense, oil & gas, finance – to formulate their business plan for a spaceport. Still lacking official support from the government and running on fumes, they used internal funds for the first years, making ends meet and establishing baseline operations. The team was fighting politics and new competition from the south, where the Sutherland Spaceport was just announced.
This all changed when they secured their first big investment in 2020 – or so it seemed…
First breakthrough – and run-ins with all kinds of shady people… (2020)
A GBP 2 million investment for a 20% stake – suddenly valuing the company a proper GBP 10 million, was landed in February 2020. National and international media reported on the investment, massively boosting the Shetland spaceport's chances of success.
Unfortunately, the deal wasn't what it seemed. The investment firm – a mostly empty UK company named Leonne Investments – was headed by a 30-something trickster. Using different names, telling different stories and having had run-ins with the law for accusations of fraud, he talked Strang into an asset-deal valued at GBP 2 million for shares in his company Leonne, while deferring payments in 10 installments over the next months.
The payments, however – we suspect – soon stopped. Leonne had already offloaded hundreds of thousands of their 4,346,000 shares to dozens of individuals and companies, inflating the Shetland Space Centre's shareholder register. Right around this time, the FCA (Financial Conduct Authority) issued a warning against Leonne.
Strang and his team, in the matter of weeks, must have gone from elation to finding themselves in the middle of another battle. With the help of the board's experience, the team quickly issued emergency resolutions, cancelled pre-emption rights for the 4.3 million shares to stop them from being resold and moved against Leonne. The deal was – apart from the already resold shares – finally unwound in October 2021.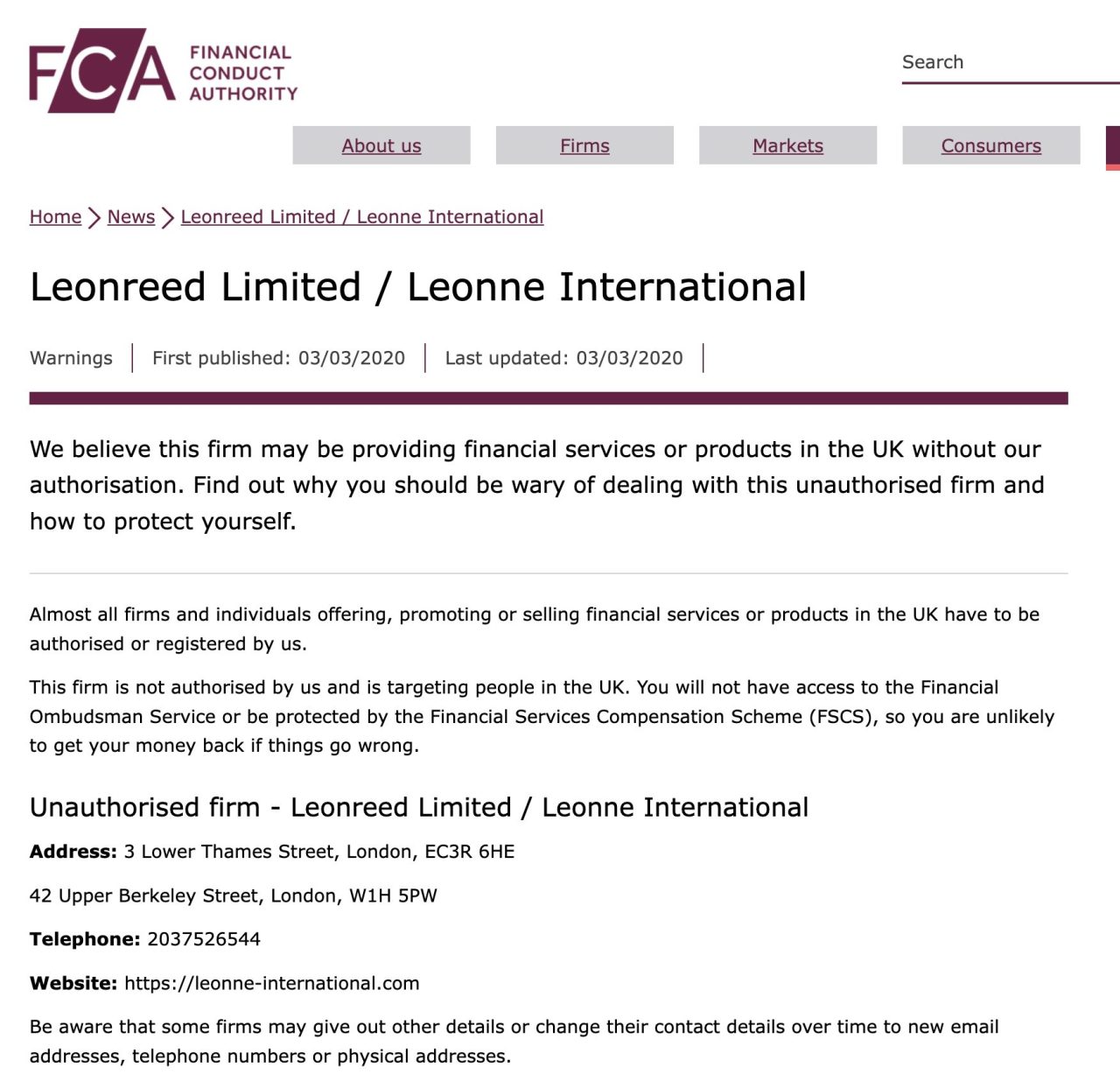 It's time to build (2021 – now)
In what must have been an absolute rollercoaster year 2020, things finally turned around. The faux investment generated enough PR and financial runway to convince partners and the public of the Shetland Space Centre's feasibility. In late 2020, Lockheed Martin, the aerospace behemoth, announced its plan to move the UK Pathfinder Launch to the Shetland Islands.
A month later, in November 2020, Danish billionaire and largest landowner in northern Scotland, Anders Holch Povlsen, invested GBP 1.5 million into SaxaVord through his Wild Ventures company. Providing hard cash that the company desperately needed, the plans for the spaceport licenses were finally submitted in January 2021.
SaxaVord hopes to receive the launch licenses by the CAA (Civil Aviation Authority) in Q3 2023.
The SaxaVord Spaceport: This is what you can expect
The SaxaVord Spaceport will be near the 60th parallel north, about the same longitude as Oslo in Norway or Anchorage in Alaska. The location is one of many analyzed by the UK Space Agency since 2017, winning out against 11 competitors by a fair margin. It has one of the best locations for polar and sun-synchronous orbits and faces only the Norwegian sea all the way to the arctic.
The main facilities will be in the northeastern part of the island of Unst on the "Lamba Ness" peninsula. The site will be roughly 3 kilometres by 500 meters and include three rocket launch complexes for suborbital and orbital rockets. Each launch complex incorporates a launch pad, ground services storage and control, 40 meter lightning protection masts and storage tanks for propellants. The launch pads will be known by their names, "Elizabeth", named after the late queen, "Fredo", and "Calum".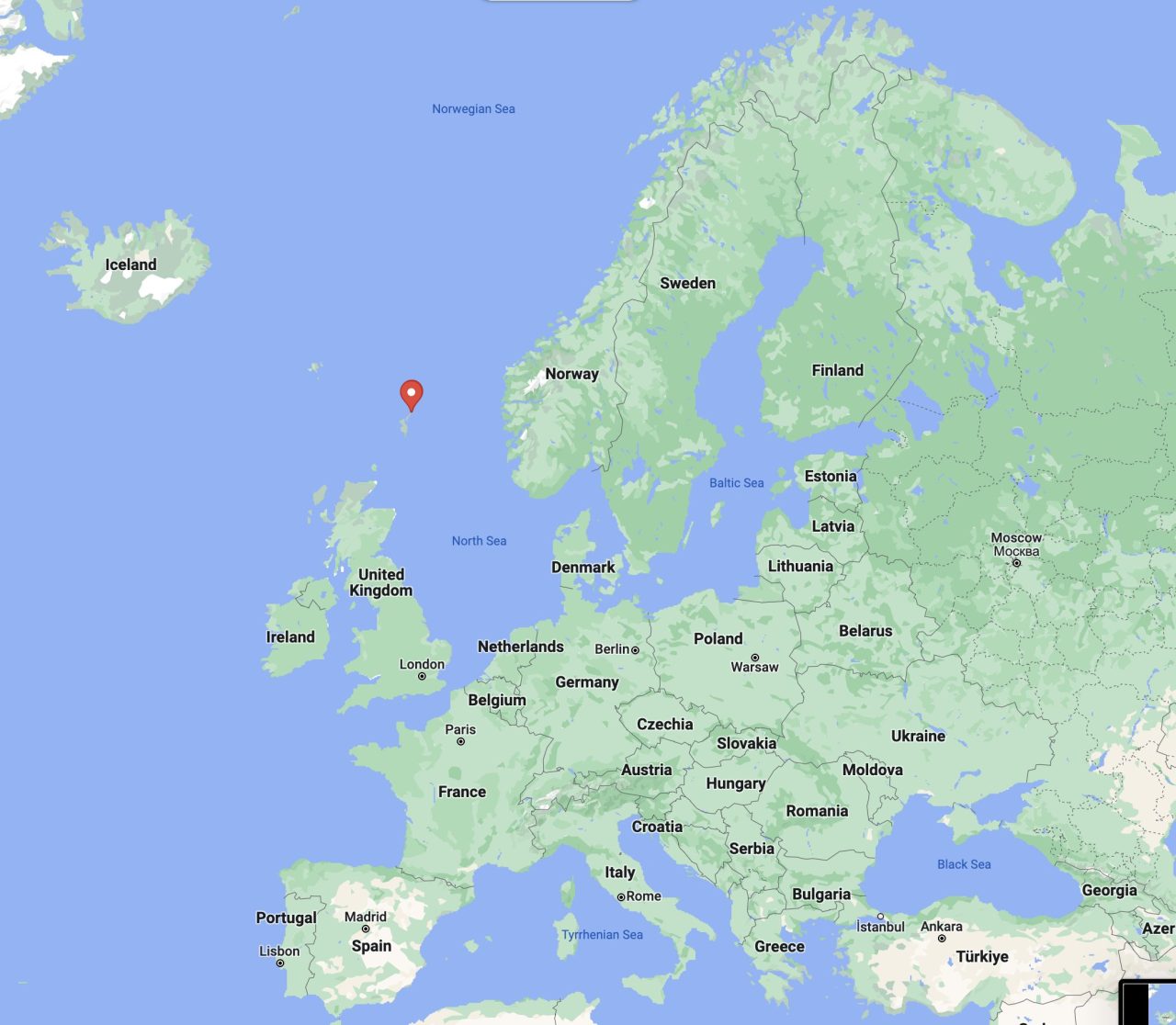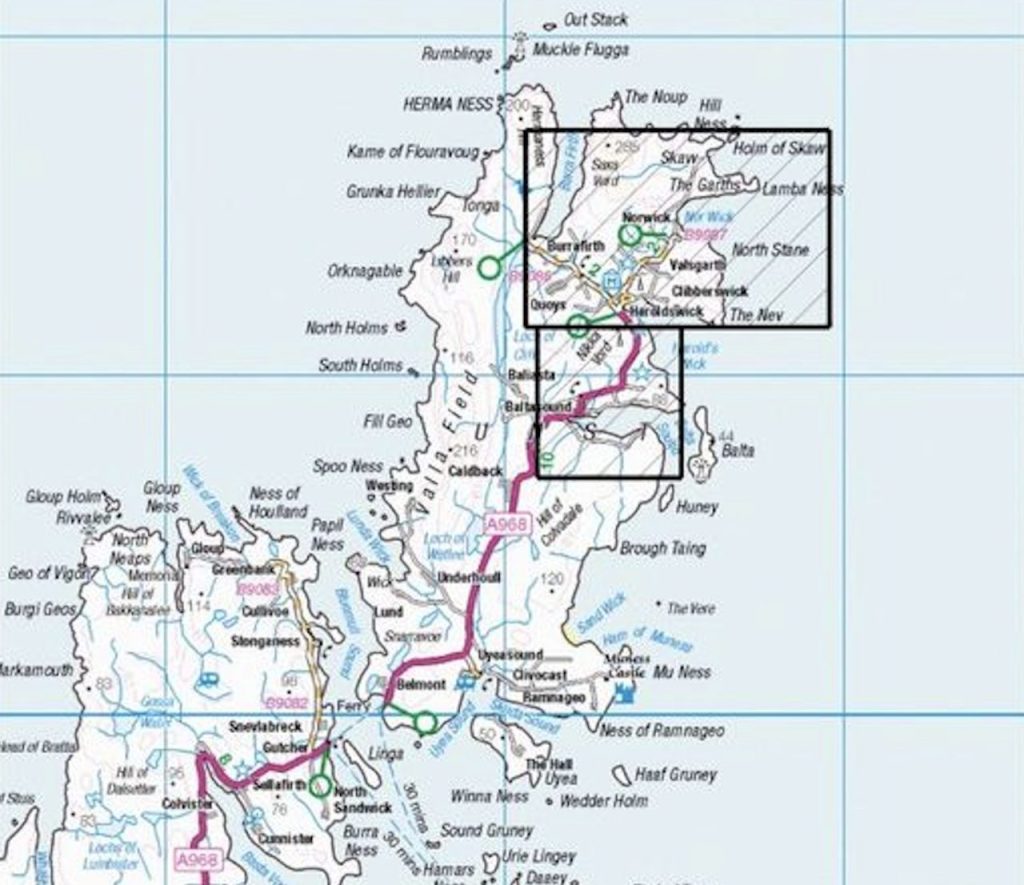 The site will also include the launch site processing facility (LSPF), which will house the largest of the buildings: Two hangars with 13 meters in height and measurements of 28 meters by 68 meters. An administration building, a gate house with tourist information and a wildlife hide are also planned.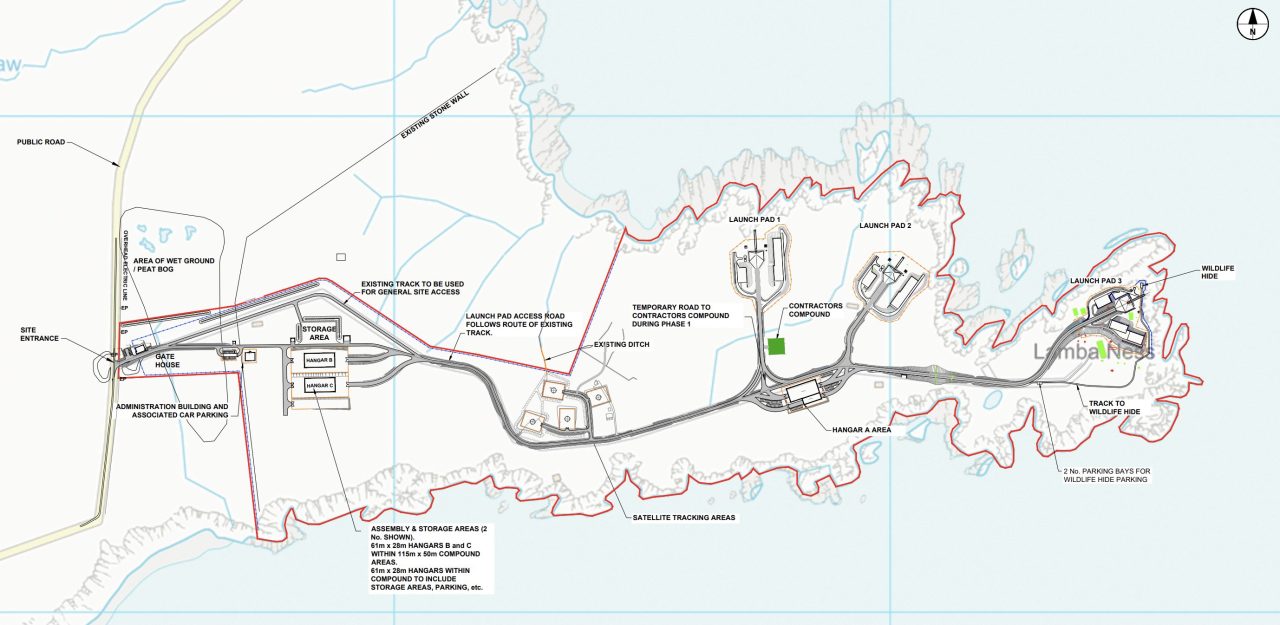 A lighter interpretation of the launch facilities from the company's Education Strategy Guide: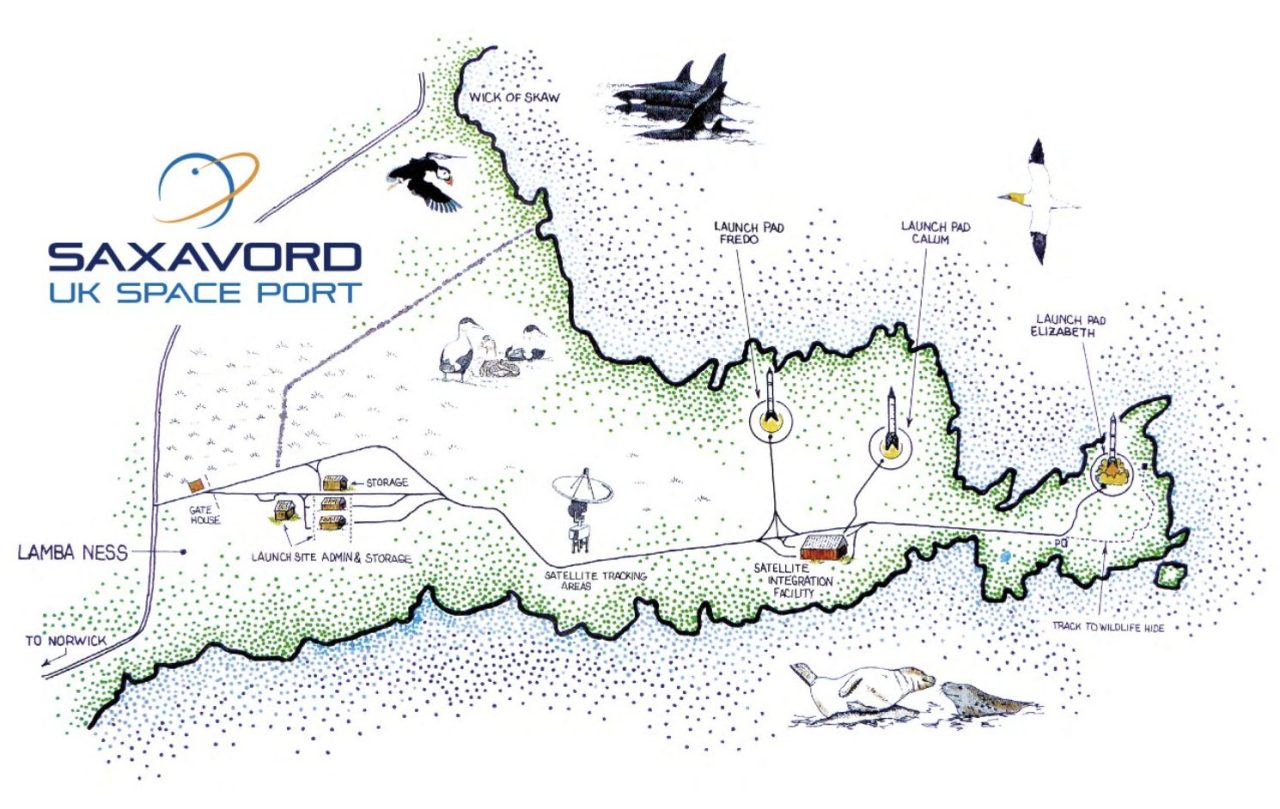 What's special about SaxaVord is that they will also include a satellite tracking station. This unique ground support infrastructure will allow satellite tracking and telemetry devices located on the peninsula. The first equipment already arrived in July 2021 and has been installed at a temporary site of the Baltasound airport.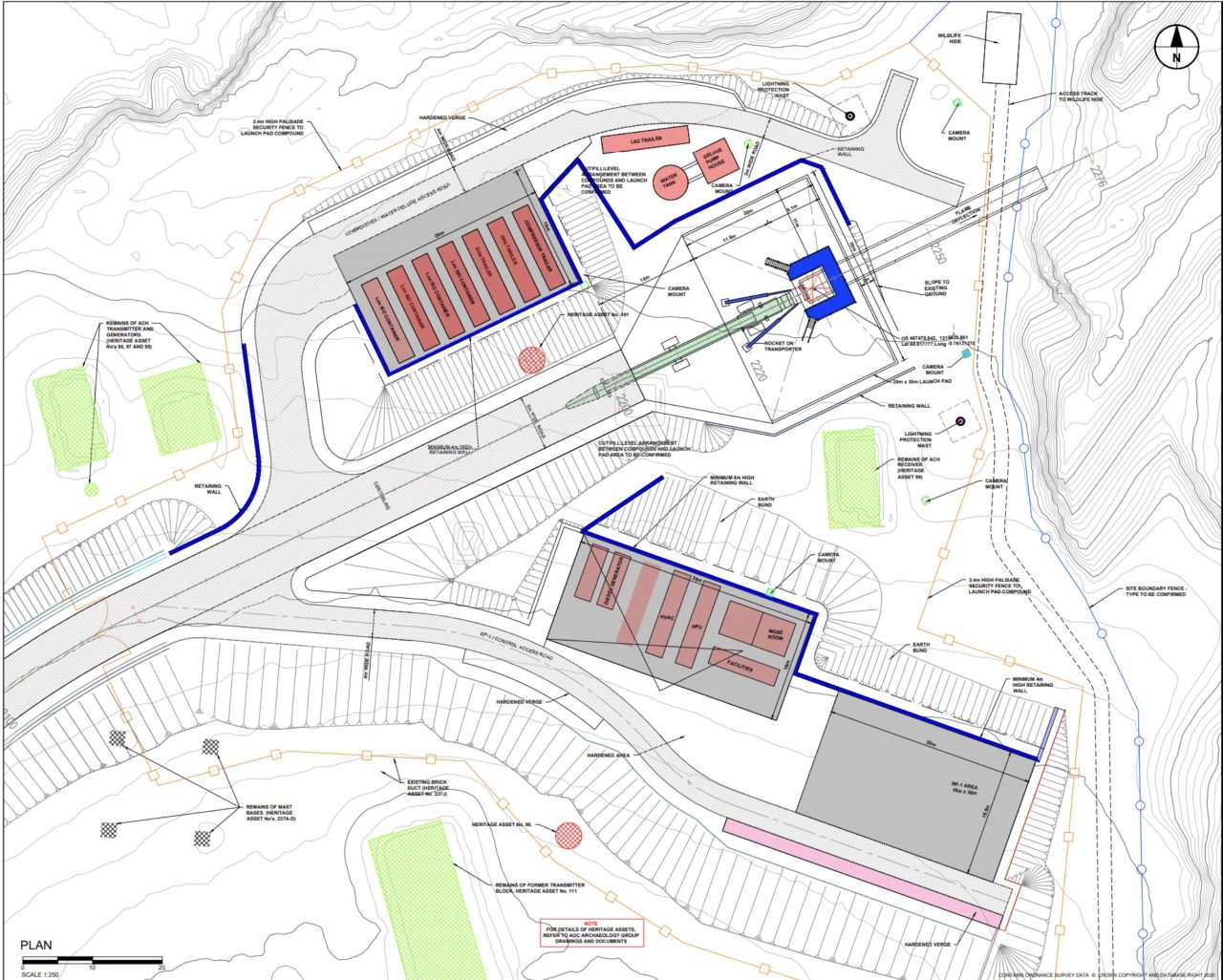 SaxaVord also intends to bring the local airport, which was shut down in 1996, back to live to support both the spaceport and the local economy.
Business operations of the SaxaVord spaceport: 30 launches per year
The primary operations will focus on the launch facilities as well as the satellite ground station, which will allow tracking of orbital satellites. SaxaVord is planning a capacity of up to 30 launches per year with a maximum payload of 1,500 kg to low-earth-orbit. This gives the port a maximum potential annual payload of 45,000 kg to LEO and therefore on par with, for example, Andoya Space.
In early 2023, Strang told the UK government that eventually they will ask the CAA for an extension of the 30 launches per year to get 40 to 50 launch slots per year.
The launches, each of which is expeted to last for a period of roughly 4 weeks from vehicle and payload delivery to launch, can take place any time of the day, with the only exception being the months of mid-May to end of June in order to protect local wildlife. The weather, as it turns out, will not be a large issue and the port has about as many launch windows per year as Cape Canaveral, according to Scott Hammond, the company's deputy CEO.
In terms of economic impact, the spaceport will – apart from its own operations – provide roughly 150 – 200 jobs directly and indirectly for Shetland, with a total economic impact per year of around GBP 10 million. SaxaVord itself has grown rapidly, from a small team of 4 in 2018 to almost 50 employees at the end of 2022 and 80 during May 2023.
Financials: Funding and investments
Shetland Space Centre is a private, limited liability company. At the time of writing, they have over 70 million shares issued at a nominal value of GBP 0,0001 (GBP 700). The company has done several funding rounds, including:
GBP 450,000 in 2019, probably done by the founders and directors,
GBP 1,450,000 in 2020 from Wild Ventures,
GBP 4.800,000 in July 2021 through private placements,
GBP 4,900,000 in December 2021 through private placements,
GBP 3,000,000 in March 2022 through private placements.
Potentially further private rounds in 2021 and 2022, including debt convertibles
For purposes of the calculation, we will disregard the Leonne "odyssey".
The company was valued GBP 5 million in 2019 and GBP 10 million in 2020 through the two rounds, which can be found from the company's accounts and statements. We know that in 2021, Wild Ventures increased its stake to over 25% in the company. The share premium at the end of 2021 was about GBP 8.5 million. We also know that the company issued another big round of shares in the second half of 2021 and in 2022. We also know that a loan convertible from 2021 was converted into equity in 2022, when roughly 7 – 10% new shares were allotted. And we also know that, in December 2022, the team announced that GBP 19 million have been spent on the project so far.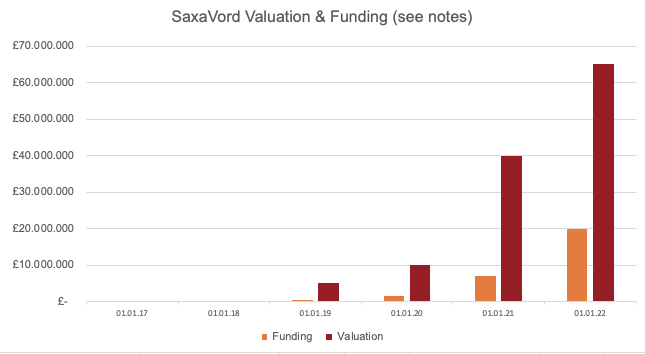 For the convertible, which generally gives an equity discount if converted from debt to equity, we assume a 7.5% stake in the company from the share allotment made in 2022 when the loan was converted. For an initial loan amount of GBP 2.4 million, this would result in a company valuation of GBP 40 million in the beginning of 2021 (time of loan issuance) after applying the industry standard 20% discount.
Estimating a more recent valuation, we refer to public information from a Swiss-based investor, who has 15.6% of his GBP 6.32 million in assets into the Shetland-based company, for which they received 1 million shares at the end of 2021. This particular investor has quoted that the share price has risen from 20p in February 2021 to £1 in April 2020. This equates to a valuation of SaxaVord spaceport of GBP 65-70 million as recent as April 2022.
With a more stable business in place, SaxaVord was able to establish a good credit standing and secured a debt facility of GBP 139 million in the first quarter of 2023. This debt financing, the terms of which we have not yet been able to decipher, should give SaxaVord plenty of room to maneuver.
Starting the business: Launch contracts with RFA, Hyimpulse, Skyrora and others
In terms of business operations, the company has been making small but steady revenue from the ground station operations that are currently situated at Baltasound airport. For launch operations, the biggest announcements were obviously the signing of Lockheed Martin and ABL for the UK's "Pathfinder Launch" in 2020. Lockheed was given over GBP 20 million in governmental support, and surely some of those funds will go to SaxaVord's infrastructure, directly or indirectly.
In 2021, SaxaVord partnered with continental launch providers to use their facilities. HyImpulse, the German aerospace company developing a unique hybrid engine rocket, was already using the existing facilities on the island to conduct engine tests. Skyrora, the UK based company that develops the Skyrora XL, announced launch contract closures at SaxaVord in October 2021 and Latitude, the French launch startup, joined in 2022 as well.
In January 2023, the so far biggest announcement was made. RFA, Rocket Factory Augsburg, one of the largest European launch startups backed by German aerospace conglomerate OHB SE, would use SaxaVord as its main spaceport. They also committed to an 8-figure investment into the Scottish spaceport over the coming years.
As of May 2023, RFA has installed infrastructure including the launch stool worth around EUR 13 million. HyImpulse and Latitude have both done extensive testing on the site, and RFA will do a test of the first and second stage in July of 2023.
Launch timeline: First launches in 2023 / 2024
When it comes to timelines in aerospace, things change quickly. Looking at the construction progress, the first rockets could launch from SaxaVord in the second half of 2023. Both RFA and Skyrora still have "end of 2023" on their schedule for their orbital launch, and SaxaVord construction was ahead of schedule going into the new year 2023, according to Strang.
Considering the size of the operations and how many things can go wrong in a new industry, we assume that a best case scenario is a suborbital launch from Skyrora or HyImpulse in 2023 and then, with a bit of luck, the first orbital launches of the bigger providers such as RFA, Skyrora or even Lockheed/ABL in the second half of 2024.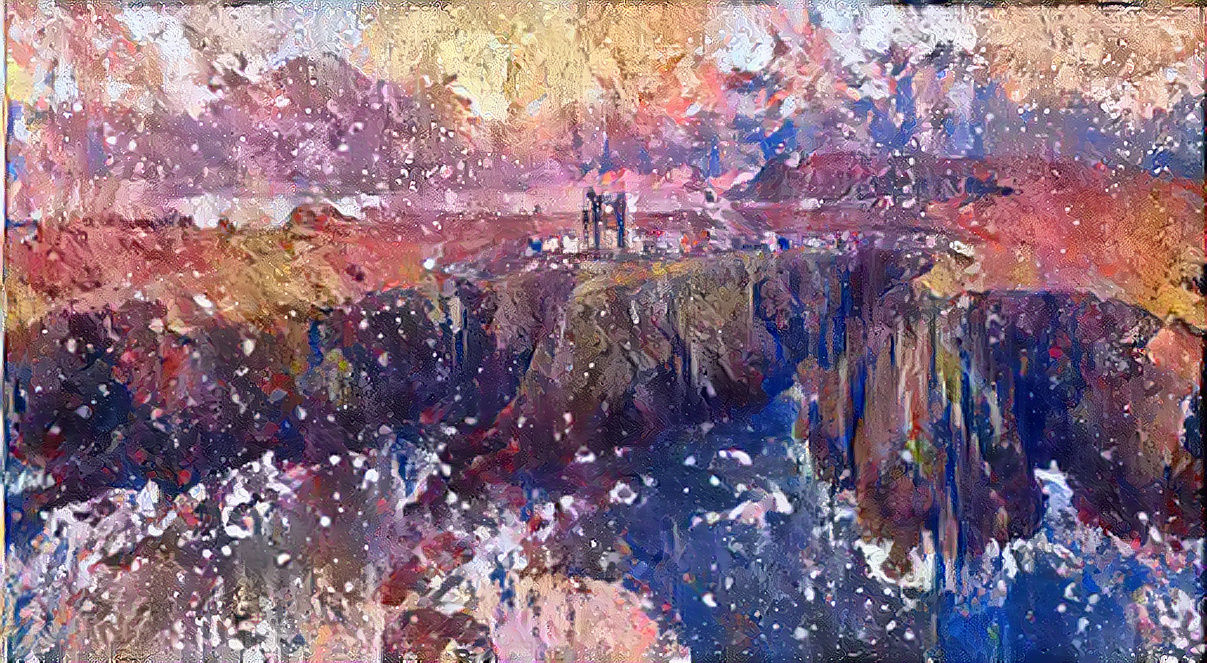 Working at SaxaVord: Salary, opportunities and skills required
A huge construction project underway, a close eye on the financials, closing commercial contracts and getting operations at the spaceport to run: The SaxaVord team certainly has its work cut out for them. The team currently has a headcount of about 80, with external contractors and people involved directly or indirectly probably numbering in the hundreds.
For 2023, the team plans to expand to 100 employees and has hired Cammach Bryant for recruiting purposes. The goal for 2024 is another doubling of the headcount to 200.
In terms of salary at SaxaVord, most jobs go through contacts or are only published locally, therefore most salaries are non-public and heavily dependent on experience and education. For a job on the commercial side, we took into account their education and sustainability positions. The salary to be expected is between £25,000 to £30,000 per year.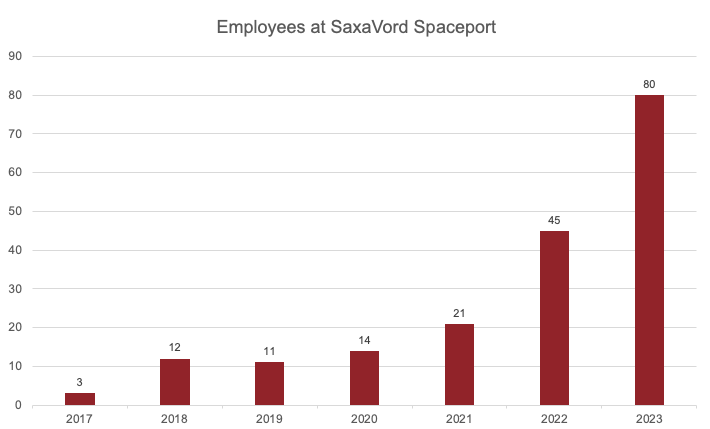 Engineering or operations jobs probably rank higher, with salaries ranging from £35,000 – £50,000 for more senior positions. SaxaVord currently also entertains an office in Munich, Germany, for liaison with their German business partners, such as HyImpulse or RFA.
My opinion on SaxaVord Spaceport and why you should keep an eye on them
What I like about SaxaVord
Private Enterprise: From the start, the company was funded privately. The founders and initial team put up all the financing, and the follow-up investments have been almost exclusively private so far. There is now government support coming in – such as GBP 350,000 in December 2022 – which seems reasonable, considering there've been GBP 7 million spent on public infrastructure. This, nevertheless, is at its core a project that was driven not by committees, but by hard work and risk-taking.
Speed: Adding on to the first point, the speed at which the Shetland Spaceport is progressing is impressive for its scale. Going from almost nothing in 2018 to almost finishing the first launch pad, this is looking to be a project on schedule – a refreshing change for the aerospace industry.
Old School: The founders and directors were, on average, over 60 years old when they started. Most people are looking towards retirement at this age. Instead, "Strang and the Gang" took on what is now a £100 million project that isn't so much about them, but about the future and economy of a whole island.
Quite a ride: What do a Danish billionaire, the Woking Railway Athletic Club and a company named Thumbelina Big Blue Whale Ltd. have in common? They're all shareholders in the Shetland Space Centre. We might never find out what really happened with the Leonne investment in early 2020, but this will surely make one hell of a story to share over a bottle of Shetland Gin.
What I don't like about SaxaVord
Environmental concerns: No, I don't mean I have environmental concerns about the spaceport, I have concerns about the environmental concerns that are an instinctive public reaction to any kind of change. SaxaVord has done enormous amounts to take into account environmental concerns and has the largest landowner of the Highlands with a vested interest in conserving the local landscape and nature. Feel free to go through the 3,000+ pages of environmental analysis done by Saxavord, or contact the company's dedicated sustainability officer directly for any further questions.
Things to watch out for
SaxaVord 2050: A spaceport is an infrastructure project for decades. It will be very interesting to see how SaxaVord will develop in the longer term. The main shareholder is Wild Ventures Ltd., the venture arm from Danish billionaire Povlsen, so there is certainly extensive business knowledge, firepower and long-term perspective. Around a third of the shares are still held by the founders, and another third by other investors. If successful, the spaceport will also be a crucial infrastructure project for the UK government, implying that there could be political "input" over the next years on how to proceed.
Time to launch: SaxaVord is planning on 10 launches in its first year, and then up to 30 launches per year after. Looking at the launch landscape in Europe, as well as ABL's issues with its rocket, this is a project that might be finished before anyone is actually ready to launch or use the full capacity. We assume that, while first launches in 2024 are realistic, it could take until 2025 for the port to become fully operational.
Looking ahead: The future of SaxaVord
This has been an absolute pleasure researching the history, the location, the people involved, and piecing together facts and figures into what is a fascinating story developing right in front of our eyes. Strang and his team are, in a way, just getting started, and this will be a lot of hard work over the next years.
"I've had successes, and I've had failures in business, and I would say that this project is probably a combination of all the various skill sets that I've developed over the years", he says. "Life's a journey, and it takes you on a certain route, and where I am today is probably where I am going to end up."
It's great to see that in this day and age, it is still possible to achieve great things with hard work, grit and determination.
More information on SaxaVord Spaceport
Update from May 2023 on SaxaVord Spaceport
Frank Strang's recent testimony in front of the House of Commons has given quite a few new insights into the current status at SaxaVord. We have updated the article with several points, including:
SaxaVord hopes to get their launch license by August 2023. License is for 30 launches
Down the line, SaxaVord wants to potentially expand to 40 to 50 launches
They spent GBP 28 million so far of private money with no significant public funding
They have secured a GBP 139 million debt facility
Currently employing 80 people
Want to read more about the European NewSpace industry?
For any questions, feedback or information on sources, feel free to contact us at mail@moontomars.space or on Twitter.